20 Nov

A Turnkey solution to run XCommNet
Project Overview
Requirements:
Single sign-on collaboration platform
Managed virtualization environment
Solution:
On-Line Productivity Platform
Cloud computing environment
Turnkey managed solution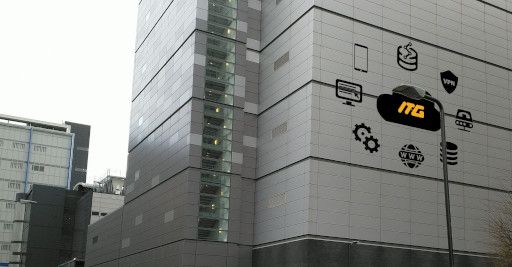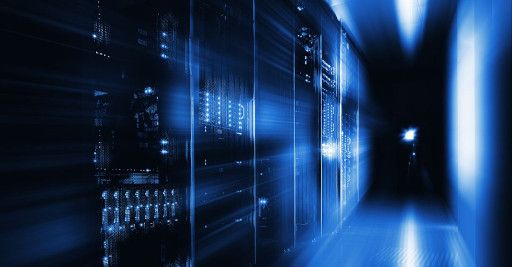 The story
XCommNet is an innovative IT solutions provider which have built and operate a powerful system to bring flexible connectivity to businesses needing rapid deployment or for remote, mobile and hard to reach places such as festivals, motor vehicles, trains, construction sites and wind farms. XCommNet are specialists in SD-WAN technologies, (Software Defined Wide Area Networking) and their SD-WAN controller allow them to use and bond many connections simultaneously to maximise bandwidth and resilience as well as increasing flexibility and security. As a managed service provider, XCommNet remotely manages the customer's connectivity infrastructure on a proactive basis. To ensure the delivery of the best service standards, XCommNet required a robust and secure network as well as an integrated suite of tools to support the network and to operate the normal day to day activities (email, calendar, tasks, file sharing, quoting, invoicing and so forth). IT AND GENERAL's cloud computing and on-line productivity platform delivered just that, a turnkey solution that have made possible for XCommNet to achieve an incredibly fast growth. Thanks to the efficiency brought by IT AND GENERAL, XCommNet is today one of the UK's most prominent service and solutions provider.
On-Line Productivity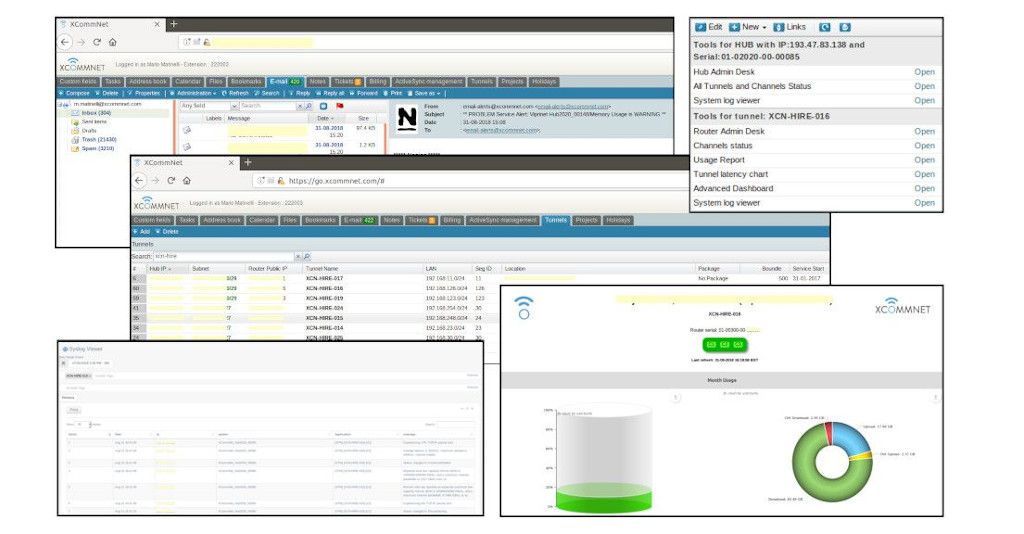 E-mail - Gives XCommNet a powerful email front-end, rich of functionalities which fully integrates to all the other modules and link emails to customers, projects, invoices and more.
Calendar - All sorts of events and reminders are recorded, imported and easily synchronized with mobile devices.
CRM - XCommNet keeps record of all the customers' related notes, e-mail, files etc. Company and contact profiles are built around the information that are important for the company.
Click to Call - The solution is fully integrated with the phone system and XCommNet employees easily initiate sales, marketing or support call directly from address books or contact lists.
Tasks - Keep XCommNet tasks organized online and sync them with the company remote devices.
Time Tracking - XCommNet can keep track of time worked on projects. They can easily create reports and invoices of the time entries.
Billing - With the billing module XCommNet can create quotes, orders and invoices. The documents can either be printed or you can send them by e-mail as a PDF attachment. With the report tool XCommNet can easily see their income and expenses.
Newsletters - Allow the company to send personalized mails to customers with the built in bulk mailer.
Projects - Used to track working hours and keep all related information of a project in one place.
Synchronization - All XCommNet's appointments, tasks and contacts are easily syncronised with mobile device.
XCommNet Module - A custom-built module that is the core of the XCommNet service supplying. A modules that manages the customer's connections which is fully integrated with billing, ticketing and the CRM module.
Cloud Computing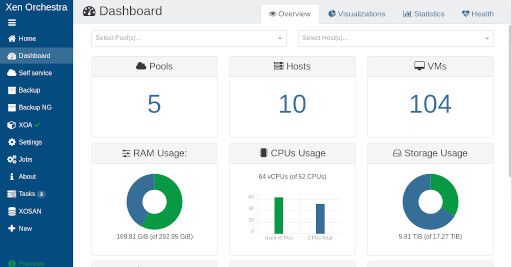 Data Centres - Network and servers are located in Telehouse North, the best in class UK Data Centre. Telehouse North is the primary home of the London Internet Exchange since 1994 and is one of the most heavily connected data centres in the world.
XCP-ng - a high performance enterprise level hypervisor to run the XCommNet's network services as well as the monitoring and reporting tools.
KVM - a Kernel-based hypervisor environment to run the XCommNet's network services.