02 Jul

Netgate XG-7100
Netgate XG-7100
With 10 Gbps connectivity and 1.89 Gbps IPsec VPN throughput, the Netgate XG-7100 (now renamed as Netgate 7100) is the ideal appliance for office and data centre environments where traffic bursts are common.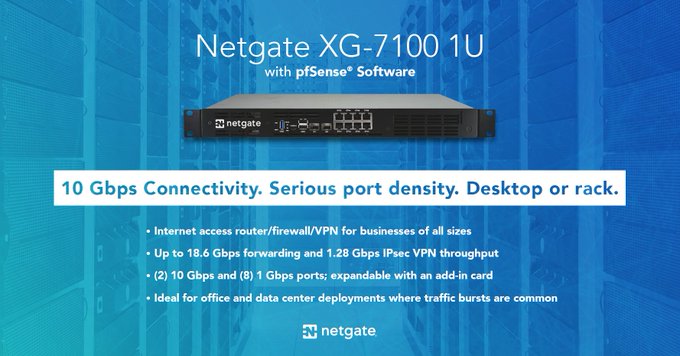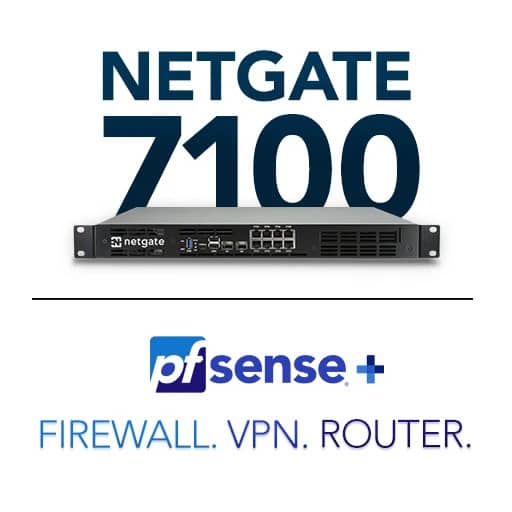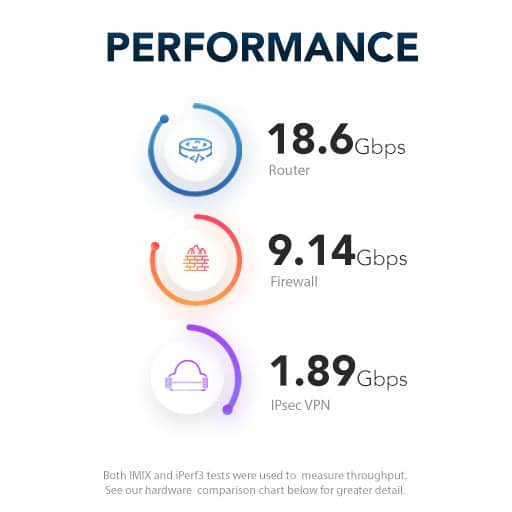 CPU: Quad Core Intel® Atom C3558 2.2 GHz, with integrated AES-NI and QAT (QuickAssist Technology), significantly improves encrypted throughput and increases RAM performance by up to 50%.
Network Ports: Expandable up to 14 network ports the Netgate 7100 features (2) 10 Gbps Intel x553 SFP+ ports, (8) 1 Gbps ports sharing a Marvell switch, and expandable with a 4-Port Intel 1 GbE, and a 2-port or 4-Port X710 Intel 10 GbE SFP+.
Storage: 32 GB eMMC (upgradable to 500 GB M.2 SSD)
Memory: 8 GB DDR4 (Expandable to 24GB), DDR4 memory allows more stable, higher transfer rates for memory-intensive applications (e.g. IDS/IPS). Our hardware flexibility allows you to upgrade your memory at any time to 24 GB, future-proofing this appliance.