21 Oct

Snort Official Integrator
Snort Official Integrator
We are proud to announce that we are an official Snort Integrator and are offering Snort licenses and support to the UK.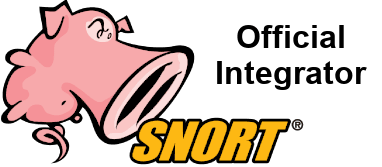 About SNORT®
SNORT® is an open source network intrusion detection system that is capable of real-time traffic analysis and uses a series of rules to identify malicious network activity.
Created by Cisco Talos – the industry-leading threat intelligence group fighting the good fight! They are a team of exceptionally talented women and men who peer into the dark corners of the internet to protect your organization's people, infrastructure and data.
SNORT® on pfSense®
Get the power of the world's leading open source network Intrusion Detection System on the world's most trusted open source firewall. Snort on pfSense.
We are a Netgate Select Partner offering pfSense products.
We are a Snort Official Integrator.