07 Apr

Cloud Computing Accelerate GA Architects' Success
Cloud Computing Accelerate GA Architects' Success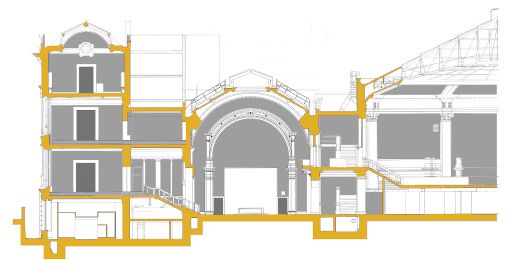 Over the last 20 years, technology has significantly changed the way architects design and procure building projects. 3D modelling, virtual reality and cloud computing emerged;  technology was moving fast and GA Architects needed to keep up with times and embrace the benefits of the digital transformation.
Moving their IT infrastructure to the cloud and outsourcing their IT requirements was a strategic move to enable them to focus on their core business while keeping up with technology.
IT AND GENERAL designed and delivered a cloud solution based on a single platform with a single sign-on to access a full range of modules and functionalities. Only one login was required to organise projects and tasks, to schedule meetings and appointments, to prepare quotes and to invoice customers.
The staff at GA Architects were able to access emails and office files from anywhere including construction sites and remote locations. Customers, prospects and suppliers were well looked after thanks to the CRM and groupware module.
The cloud computing solution provided by IT AND GENERAL was fully managed to relieve GA Architects of the time-consuming task of managing their IT infrastructure.
GA Architects were now able to focus fully on their architectural projects.
Project Overview
Requirements:
Future-proof the organisation
Enrich the office tool-set
Allow for smart working and flexibility
Solution:
A single-platform, cloud-based solution

Christopher Beaver, Founder of GA Architects says:
GA Architects was founded at around the time that architects were going digital and drawings were no longer being produced on drawing boards but using advanced 3D computer programs. This was a time of great change in the construction industry, for architects and for the world as a whole. GA Architects set out to make use of the latest technology so outsourced their requirements to IT and General who set up a cloud solution using a single platform. This proved a great success and enabled GA Architects to operate at the forefront of 3D design. IT and General were very responsive in providing speedy backup when assistance was needed.
Christopher Beaver