11 Nov

ISDN Switch Off – Will it affect your business?
ISDN Switch Off – Will it affect your business?
At the end of 2016, BT Wholesale announced that by 2020 customers will no longer be able to purchase ISDN and PSTN circuits and that by 2025, all these circuits will be switched off and customers will move over to a new technology. This a bit vague for many business owner. What would the new technology be and how will affect the business?
From 2025 PSTN and ISDN circuits will most likely be replaced by VoIP (voice over internet protocol) systems. To make the switch, businesses can either opt for a hosted system or upgrade the existing phone system and connect it to internet.
Hosted or on-premise phone system, what is the difference between the two?
With a hosted system, the calls will be delivered via the internet and there will be no need for telephone system hardware other than IP handsets. With a hosted voice system, you'll be able to enjoy low call rates, free site-to-site calls, the capability to answer calls across multiple devices and the facility to add users quickly and easily while benefiting from HD call quality and recording. Furthermore your business phone system will be scalable and flexible to your company's needs.
If you choose to opt for an on-premises business phone system, you will still be able to enjoy all the benefits of VoIP, such as scalability, HD quality calls and cost savings. Instead of ISDN circuit, your business will need SIP Trunks – virtual telephone lines that create a phone line over your internet connection. SIP trunks are great for flexible working, have built in disaster recovery and can be scaled up or down without the need for additional physical line installation.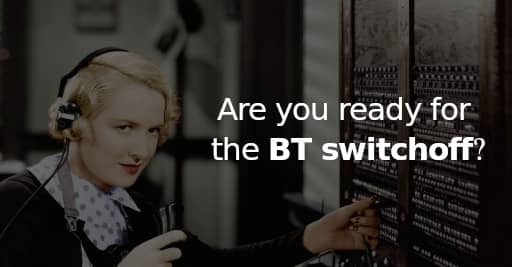 Why BT wants to switch off ISDN?
Public Switched Telephone Network (PSTN) and Integrated Services Digital Network (ISDN) have been the most popular circuits to communicate over the phone. PSTN is an older technology which sees analogue voice data flowing through circuit-switched copper phone lines. ISDN was launched in the late 1980s to deliver both voice and data services over digital lines simultaneously. Although this was once the technology to go for video-conferencing and fast internet connections, it has now been overtaken by more recent innovations – like fibre broadband.
So basically, the plan is to replace the old technology with new, and most would agree this is a good thing. However, there are a few things to take in account including how ready is your broadband connection for VoIP.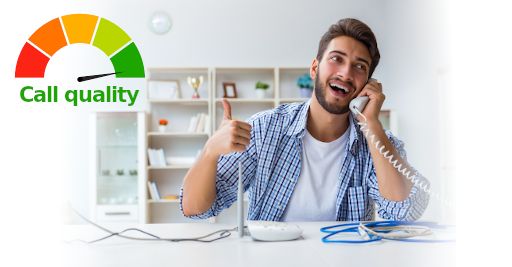 Is my broadband ready for VoIP?
Very important will be that your business has a good internet equipment and connection that will be able to deliver VoIP services and see if your business telephone system already supports VoIP.
Get in touch
IT and General's expert advisors are always more than happy to talk to new and existing customers about how to plan a smooth transition from ISDN and how we can help you make the switch. Please use our contact form or give us a call at 0330 350 1525