21 May

Manufacturing Cybersecurity
Manufacturing Cybersecurity
Network and Cybersecurity Solution for Manufacturing Firm
Overview
Requirements:
Protect the manufacturing network
Control costs
Easy implementation and maintenance
Scalable solution
Threats:
Corporate Office Network
3rd Party Systems
Solution:
Netgate security gateways
No hardware license fees
Flexible project and maintenance packages
Scalable hardware
Infrastructure Monitoring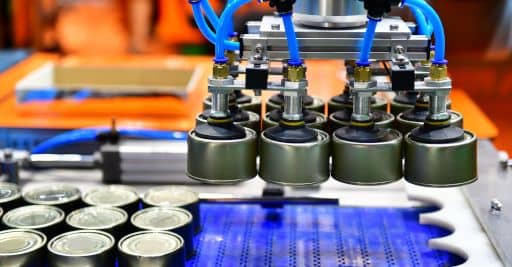 The Requirements
A large manufacturing firm with multiple lines of production across international locations approached us recently with the requirement to protect their manufacturing network. They needed a solid security solution with controlled costs and easy maintenance.
These are common requirements across manufacturing businesses that need to keep production lines up and running. Network security is a critical risk: nearly half of manufacturers have been the victim of cyber-crime, with the sector being the third most targeted for attack 1.
Corporate Office Network: The corporate office network is where most companies' workstations are connected and where there is most risk for an employee to inadvertently click on a malicious link. Attacks are getting more and more sophisticated so it is not a matter of "if" but a matter of "when" an employee will click on the wrong link. If not contained, an attack on the corporate office could impact the manufacturing network and halt production.
Third-Party Systems: To keep pace with innovation, third-party suppliers installed new Internet-connected/cloud-enabled equipment into the manufacturing process itself. Without complete control over these third-party applications, there were risks to their own systems if the equipment or systems became tainted. This risk could ultimately adversely affect the production line.
We supplied several Netgate security gateways to segregate the corporate office network from the production line and to isolate third-party applications where required. Select and well defined communication rules are now in place to protect both the office and manufacturing network.
We installed Netgate appliances running pfSense which requires no license fee to run. This addressed the requirement to keep costs under control and security defences high. pfSense is an open-source project with an incredibly well tracked record on security.
Find out here other reasons why businesses are now choosing open-source alternatives over the established closed-source firewalls.
The project was structured using "project hours" for the work. We also offer flexibility in our support options that can be tailored to the level required.
pfSense is scalable. One of our project task for this customer was to increase capacity of some of the firewalls. This was possible because pfSense is easily transferable to a different type of hardware.
The Result
The office and manufacturing network of our customer is now better protected, costs are under control and the solution is well maintained, flexible and scalable.
1 Research report: Cyber Security for Manufacturing, 2018, Make UK and AIG.