26 Jan

South Africa-UK SIP Trunk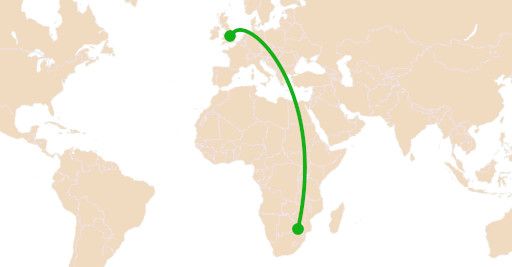 South Africa-UK SIP Trunk
Project Overview
IT AND GENERAL was awarded a project to support a South-Africa based business expanding their operation in the United Kingdom. With our experience, we knew we could help better than many other competitors in the market. Leveraging our premium data centre location, we implemented an effective telecommunication solution which met and exceeded the expectations of our client. Our network and servers are located in Telehouse North (London Docklands) and City Lifeline (London City). We specifically selected these two data centres as the best in class. Telehouse North has been the primary home of the London Internet Exchange since 1994 and is one of the most heavily connected data centres in the world.
Requirements:
Office in South Africa to receive calls placed in UK
Office in South Africa to place UK calls at local rates
Challenges:
Possible network delay due to distance (> 9,000Km)
Integration with an existing phone system
Solution:
Implementation of a SIP trunk via our Data Centre Switches connected to the internet with low latency intercontinental backbones.