26 Jan

SA-UK SIP Trunk
Project Overview
Requirements:
South Africa's office to receive calls placed in UK
South Africa's office to place UK calls at local rates
Challenges:
Possible network delay due to distance (> 9,000Km)
Integration with an existing phone system
Solution:
Implementation of a SIP trunk via our Data Center Switches connected to the Internet with low latency intercontinental backbones.
Craig, General Manager at C2KIT, said:
We used IT and General LTD, to put a VOIP link form our United Kingdom office to our South African office using a tunnel. They took the project and ran with it, the results were better than expected. Well done Mario and Maria for your excellent service and professionalism.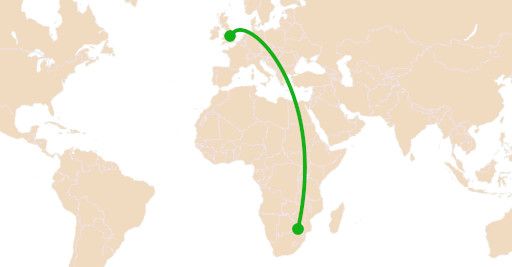 About C2KIT Computer Supplies
C2KIT Computer Supplies is a South Africa born successful business specialized in the supply and rent of high-quality re-manufactured laptops and refurbished computers. With over 10 years of bringing incredible deals to the market on new, refurbished hardware and accessories, they planned to expand their operation in the United Kingdom. C2KIT chose IT AND GENERAL as IT partner to facilitate telecommunications and operations between the South Africa and UK branch. Learn more about C2KIT at:  https://www.c2kit.co.uk
About IT AND GENERAL
IT AND GENERAL is your IT Partner for Business Telephony, Data Access & Security, Online Productivity and Cloud Computing. With decades of experience on the cutting edge of technology, our services allow businesses to unlock their potential. Thanks to our premium data center location we were able to implement an effective telecommunication solution for C2KIT which met and exceeded their expectations. Our network and servers are located in Telehouse North (London Docklands) and City Lifeline (London City). We specifically selected these two datacentres being the best in class. Telehouse North is the primary home of the London Internet Exchange since 1994 and is one of the most heavily connected data centres in the world.
IT AND GENERAL means business
C2KIT is receiving many business enquiries through the communication channel implemented in collaboration with IT AND GENERAL. If you require help with a similar task or project, please get in touch via our contact form or give us a call at 0330 350 1525